OUR STORY
We're a family-owned business
In 2011, when his daughter Meggan began showing an interest in the family business, Total Food Package, John Memmott knew he had built something special. The duo began working to expand their umbrella and together crafted Relative Foods, a wholesome brand that's dedicated to providing clean and natural dry goods – "from our family to yours."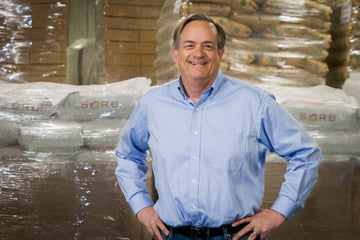 John Memmott
Founder & Co-Owner
John is a long time resident of Grand Haven, Michigan and graduated from Michigan State University with a degree in Supply Management. He has has been married to his wife Dena for over 40 years and together have four daughters and 6 grandchildren. Aside from Meggan, John's three other daughters are all teachers. He proudly assumes that makes Meggan the black sheep in the family since she decided to work with him instead. Prior to starting his own dry blending and packaging company in 1997, John was a US veteran, and worked in supply chain management. John's hobbies include spending time with family, cooking, hiking, skiing, golf and travel.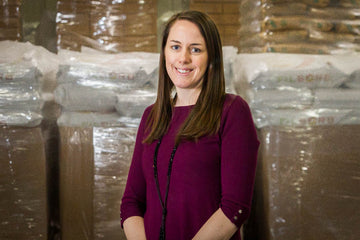 Meggan McCaughan
Founder & Co-Owner
Meggan grew up in Grand Haven, Michigan and couldn't imagine a better place to raise her family. She graduated from Michigan State University with a bachelor's degree in Supply Chain Management and started out in purchasing at a large corporation before starting Total Food Package with her dad – John. The company, formed in 2011, has been growing right alongside her family ever since. She and her husband Nate have three wonderfully unique children and together they enjoy camping, hiking, and spending time together. "I really enjoy working with my dad every day and we love what we do. Over the years, I've found so many wonderful food suppliers and am excited to bring these amazing products to the marketplace."
RELATIVE FOODS BY THE NUMBERS
We take pride in partnering with premium farms and choosing ethically sourced products so you can feel good about what you're serving your family.

400+
5 Star Reviews
So many happy customers
20+
Products
To meet your family's needs
98%
Positive Reviews
We love hearing from our customers
WHAT OUR CUSTOMERS ARE SAYING
We love getting feedback from our customers,
especially when they have such kind things to say!
"This is the best gluten free flour that I have ever purchased."

All-Purpose Gluten Free Flour - Relative Foods Customer
"This bag of millet is the perfect size, it was well packaged and shipping was fast.
The millet is fresh and delicious. Will put it on my list of items I will definitely order again :)"
Whole Millet - Relative Foods Customer
"I'm so happy to have the organic sugar - I like the coarser grain.
It's great for sprinkling on top of cookies and scones before I pop them in the oven."
Organic Cane Sugar - Relative Foods Customer
OUR FACILITY
We process and package everything on-site, in our allergen-free facility

Allergen Free
Our facility is free from the 8 main allergens

Gluten Free
Many of our products proudly carry the Gluten-Free certification

Organic Certified
We proudly carry a variety of USDA Organic certified products

Kosher Certified
Some of our products have the Kosher stamp of approval